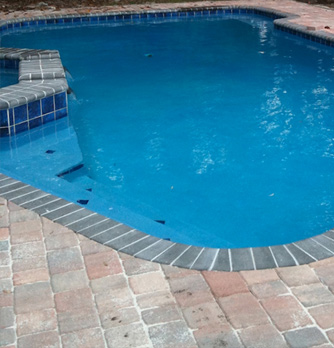 Swimming Pool Finishes
At Plaster Tech, we specialize in commercial and residential pool finishing. Our team of professionals are able to help you choose the right pool finish type for your budget and lifestyle. Many contractors use our services to enhance the look of their projects and increase property value.
Pool Finish Types
There are many different pool finish types that you can choose from. Depending on the style you are going for, you are sure to find something that suits you.
Plaster Tech Offers the following finish types:
Florida Gem – basic Quartz Finish-10 year warranty. Very popular entry level finish
Floridastucco.com
StonesScapes – Pebble Finish – Lifetime warranty
StoneScapes – Touch of Glass – Pebble bead finish – Lifetime warranty
JewlScapes – Glass Bead Finish – Lifetime Warranty
Tile – resurfacing your pool interior it is a great time to think about new tile options. Updating your tile can provide you with a more modern look to your pool. There are many different tile options including glass tile.
NobileTile.com
Contact Us Today For Pool Finish Options – 904-509-9335
If you are in need of swimming pool refinishing services, Plaster Tech is a trustworthy company that can help you. We are committed to our customers and provide top notch custom pool refinishing.
Contact us today so that we can get someone to your location to discuss your pool finish options and put together an estimate.
JewelScapes® – Classic Series
no images were found
StoneScapes® – Touch of Glass
StoneScapes® – Pebble Series
no images were found