Plaster Tech – Pool Finishing
Plaster Tech has gained the reputation as an industry leader by working on over 20,000 pools to date in NE Florida and surrounding areas. We are a fully licensed and insured swimming pool plaster contractor. We proudly serve Pool Contractors in our community with swimming pool resurfacing, repair, and remodeling services. It is our goal to provide our customers with the highest quality materials and a job well done on every project.
Call Now for a Free Estimate 904-509-9335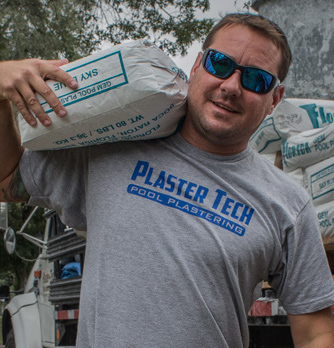 About Plaster Tech
It is our goal to provide NE Florida and surrounding areas with the highest quality swimming pool resurfacing and repair possible. We follow thorough procedural guidelines for our prep and plastering work to ensure a quality finished product. Each job is done professionally so that our work will last for years to come.
Please feel free to contact us today so that we can evaluate your project. We can't wait to work for you!
Plaster Tech is a Locally Owned
Swimming Pool Plaster Contractor
Serving Jacksonville and All of NE Florida.